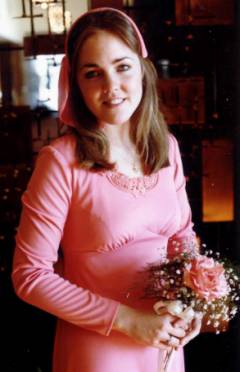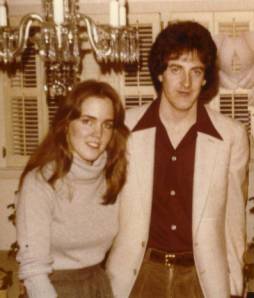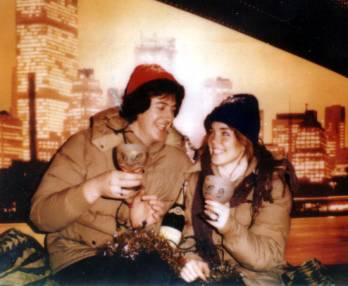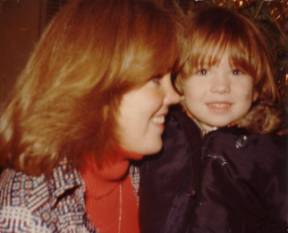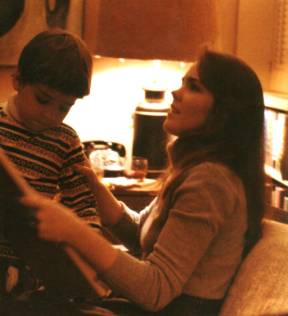 I turned 48 years old this Friday, July the 18th...hee.hee. yikes!!!  I graduated from Saint Athanasius grade school (Catholic) in 1969. During my years there I was captain of my cheerleading squad and the May Queen once, which was a high honor in Catholic grade school! I then went to Evanston Township High School for three years and was in South and West halls. The population at that time was 5,000!  I belonged to a social club on campus that helped underprivileged children and we had many parties for them during the holidays. I was always Rudolph the Red Nosed Reindeer for them all dressed up and prancing around. At the age of 15, I joined the Bahai faith and began a spiritual journey that I am still on.  As a result of being part of the faith, I was exposed to many different cultures and people from all over the world at the Bahai temple in Wilmette, Il. I was given the opportunity to travel to various Bahai conferences and my mother allowed me to do so with adult chaperones from that faith. I went to Central America, Panama and when I was there I went over to the San Blas Islands and bought a "mola", which I still have today in my living room. I went to  Missouri, Minnesota, Louisiana, Mississippi, Alabama, North and South Carolina and spent one summer up in Maine and the White Mountains of New Hampshire and Massachusetts. I left from Chicago on a train and went by myself all the way up to Boston, Massachusetts and then on to Maine. So by my third year in high school I had already travelled quite a bit! My parents moved to Wilmette, Illinois, and I changed schools and graduated from New Trier West high school in 1973. That fall I went to the University of the Americas in Puebla, Mexico and I finished one year there. My roomate, myself and another girl ended up driving from Dayton, Ohio all the way to Mexico City, just us three girls... how times have changed! My mother and stepfather totally trusted me and felt I was a strong young women (but today it would seem so dangerous). While I was in Mexico, I was able to travel all over the country and spent time in many of the states of Mexico including Puerta Vallarta, Cancun and Acapulco. A group of us from the university would go every weekend in someone's car and I saw the really rich parts of Mexico and the really poor areas where starving cripples begged me for a peso. After I came home, I worked at Evanston Hospital as secretary to the department of nursing and I lived with two roomates who were nurses. We travelled on our vacations to Key West driving from Evanston and I went to California, too. My dear brother Scott lived in New York City and I went to visit him and met my future husband there (his best friend and roomate).

I was married in 1978 in NYC to Douglas Muir. I went to a medical aid training school in NYC and became a certified nursing assistant, a skill which I still use and am still trained as and have worked in the field off and on for 20 years now. We opened our own card and gift shop on Long Island about two years later. Before that I worked at the Citicorp building in Manhatten at Doubleday bookstore.

At the same time that we opened our shop, I became pregnant with my first son, Scott Douglas Muir, born March 8, 1981. Soon to follow was Sean William Muir, born July 2, 1982. My husband and I travelled to England during those years and while we were there we went to Wales and France. Unfortunatley my dear mother died and we decided to move back to Chicago, Illinois, to be closer to my father and aunts and uncles, cousins. Patrick William was born after that on November 16, 1985. My beautiful daughter Maude Colleen was born April 19, 1988. Our new family moved to Kenosha, WI, in 1989. My fifth child, Michael Kevin Muir was born April 8, 1991. I work at an assisted living residence at the time of this writing and I'm no longer a member of the Bahai faith but have accepted Jesus Christ as my lord and savior from whom all good things come. With all my travelling and all the people I have met, I have come to know that its best just to do the next right thing and be grateful to God for everything everyday and, as they taught me in kindergarten, always say "please" and "thank you" and do unto others as you would have them do unto you.